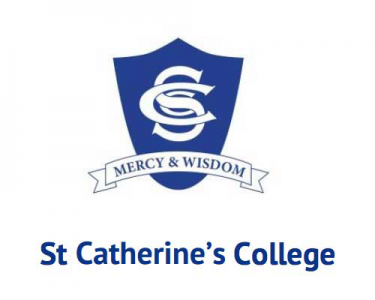 Level 1 Food Technology
FT100
Course Description
Teacher in Charge: Ms A. Graham
The year will be divided into two topics.
For the first half of the year we will design and make a food product to sell in a school canteen. We will run a canteen day as part of this assessment.
Then we will explore basic baking techniques, developing our practical skills by making butter cake.
There will be an optional external standard.
Students can achieve 18 to 22 credits over the year
The focus for the year will be on designing food for people and practical skills.
---
Learning Areas:
---
Pathway
Level 2 Creative Technology, Level 2 Food Technology
Career Pathways
Cook, Agricultural/Horticultural Scientist, Agricultural/Horticultural Consultant, Retail Manager, Beekeeper, Insurance Loss Adjuster, Meat/Seafood Process Worker, Microbiologist, Baker, Cafe Worker, Chemical Engineer, Biochemist, Biotechnologist, Brewer, Butcher, Dairy Processing Operator, Buyer, Waiter/Waitress, Cafe/Restaurant Manager, Kitchenhand, Chef, Chemical Production Operator, Science Technician, Medical Laboratory Scientist, Event Manager, Crop Farmer/Manager, Demonstrator, Dietitian, Maitre d'Hotel, Forensic Scientist, Environmental/Public Health Officer, Marine Engineer, Food and Beverage Factory Worker, Food Technologist, Service Station Attendant, Hunter/Trapper, Health Promoter, Nanny/Child Carer, Winemaker, Packhouse Worker, Photographer, Production Manager, Orchard Farmer/Manager
Equipment/Stationery
Own Laptop or tablet is recommended
$70 course contribution costs for materials used in class
---
Pathway Tags
Cook, Agricultural/Horticultural Scientist, Agricultural/Horticultural Consultant, Retail Manager, Beekeeper, Insurance Loss Adjuster, Meat/Seafood Process Worker, Microbiologist, Baker, Cafe Worker, Chemical Engineer, Biochemist, Biotechnologist, Brewer, Butcher, Dairy Processing Operator, Buyer, Waiter/Waitress, Cafe/Restaurant Manager, Kitchenhand, Chef, Chemical Production Operator, Science Technician, Medical Laboratory Scientist, Event Manager, Crop Farmer/Manager, Demonstrator, Dietitian, Maitre d'Hotel, Forensic Scientist, Environmental/Public Health Officer, Marine Engineer, Food and Beverage Factory Worker, Food Technologist, Service Station Attendant, Hunter/Trapper, Health Promoter, Nanny/Child Carer, Winemaker, Packhouse Worker, Photographer, Production Manager, Orchard Farmer/Manager
---