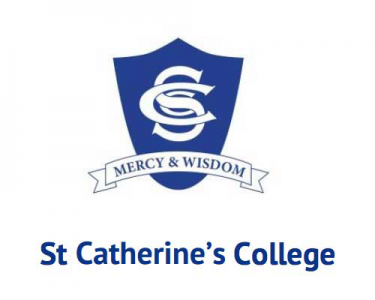 Level 1 Creative Technology
CT100
Course Description
Teacher in Charge: Ms A. Graham
Recommended Prior Learning
10 Creative Technology, 10 Food Technology, 10 Art. Students who have not done Year 10 Technology are welcome to join this class.
---
Creative Technology is creating a product in response to a situation or something you need.
If you can dream it you can create it.
In Creative Technology products can be made from a wide range of materials and techniques; using Digital Technologies is encouraged.
There will be an emphasis on designing and making our products.
Creative Technologies includes but is not limited to Fashion Design, Digital Design ,Textiles Design, Product Design, Interior Decoration and Design and Visual Communication.
As a class we will negotiate which standards to do and the topics of the projects for the year. We are not limited to the standards listed here.
Students can achieve 18 credits 22 if the external is also done.
---
Learning Areas:
---
Pathway
Level 2 Creative Technology, Level 2 Food Technology
Career Pathways
Animator/Digital Artist, Mining Engineer, Advertising Specialist, Copywriter, Sales and Marketing Manager, Aeronautical Engineer, Mechanical Engineering Technician, Business Analyst, Software Developer, Patternmaker, Statistician, Architect, Architectural Technician, Art Director (Film, Television or Stage), Artist, Film and Video Editor, Sound Technician, Electronics Engineer, Glazier, Baker, Tailor/Dressmaker, Chemical Engineer, Biomedical Engineer, Biomedical Technician, Metal Worker, Boat Builder, Naval Architect, Tattoo Artist, Print Finisher, Mechanical Engineer, Electrical Engineer, Building and Construction Manager, Cabinet Maker, Surveyor, Textile Process Operator, Carpenter, Urban/Regional Planner, Civil Engineer, Civil Engineering Technician/Draughtsperson, Cutter, Fashion Designer, Sewing Machinist, Trainer, Coachbuilder/Trimmer, Journalist, Graphic Designer, Interior Designer, Painter and Decorator, Communications Professional, Telecommunications Engineer, Industrial Designer, Jeweller, Technical Writer, Editor, Make-up Artist, Graphic Pre-press Worker, Dietitian, Visual Merchandiser, Plumber, Gasfitter and Drainlayer, Electrical Engineering Technician, Engineering Machinist, Teacher of English to Speakers of Other Languages (ESOL), Information Technology Architect, Environmental Engineer, Exhibition and Collections Technician, Media Producer, Production Assistant (Film, Television, Radio or Stage), Florist, Upholsterer, Lighting Technician, Game Developer, Landscape Architect, Landscaper, Glass Processor, Hairdresser/Barber, Health Services Manager, Locksmith, Photographer, Plastics Technician, Printer, Recruitment Consultant, Scaffolder, Signmaker, User Experience Designer, Test Analyst, Network Administrator, Marketing Specialist, Geospatial Specialist, Security Consultant, Garment Technician, Fire Engineer, Facilities Manager
Equipment/Stationery
$50 course contribution for materials used in class
Own Laptop or tablet is recommended
---
Pathway Tags
Animator/Digital Artist, Mining Engineer, Advertising Specialist, Copywriter, Sales and Marketing Manager, Aeronautical Engineer, Mechanical Engineering Technician, Business Analyst, Software Developer, Patternmaker, Statistician, Architect, Architectural Technician, Art Director (Film, Television or Stage), Artist, Film and Video Editor, Sound Technician, Electronics Engineer, Glazier, Baker, Tailor/Dressmaker, Chemical Engineer, Biomedical Engineer, Biomedical Technician, Metal Worker, Boat Builder, Naval Architect, Tattoo Artist, Print Finisher, Mechanical Engineer, Electrical Engineer, Building and Construction Manager, Cabinet Maker, Surveyor, Textile Process Operator, Carpenter, Urban/Regional Planner, Civil Engineer, Civil Engineering Technician/Draughtsperson, Cutter, Fashion Designer, Sewing Machinist, Trainer, Coachbuilder/Trimmer, Journalist, Graphic Designer, Interior Designer, Painter and Decorator, Communications Professional, Telecommunications Engineer, Industrial Designer, Jeweller, Technical Writer, Editor, Make-up Artist, Graphic Pre-press Worker, Dietitian, Visual Merchandiser, Plumber, Gasfitter and Drainlayer, Electrical Engineering Technician, Engineering Machinist, Teacher of English to Speakers of Other Languages (ESOL), Information Technology Architect, Environmental Engineer, Exhibition and Collections Technician, Media Producer, Production Assistant (Film, Television, Radio or Stage), Florist, Upholsterer, Lighting Technician, Game Developer, Landscape Architect, Landscaper, Glass Processor, Hairdresser/Barber, Health Services Manager, Locksmith, Photographer, Plastics Technician, Printer, Recruitment Consultant, Scaffolder, Signmaker, User Experience Designer, Test Analyst, Network Administrator, Marketing Specialist, Geospatial Specialist, Security Consultant, Garment Technician, Fire Engineer, Facilities Manager
---
Related Videos
https://www.youtube.com/watch?v=https://www.youtube.com/embed/wBdoJjDA1cs?rel=0&showinfo=0
Useful Links