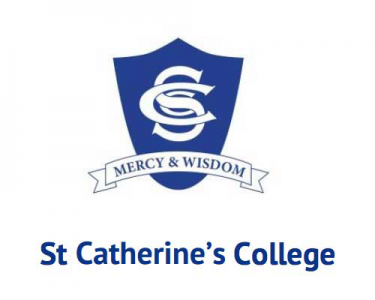 Level 3 Music
MU300
Course Description
Teacher in Charge: Mrs F. Bell
Recommended Prior Learning
Year 12 Music (NCEA Level 2)
---
Music is a university-approved course which offers credits for UE literacy. Students continue can with solo and group performance, but can also make decisions of the make-up of their course and can choose standards that suit their strengths and future career paths (performance music, music studies, music technology). There is a focus on participation in extra-curricular activities and performing in the community.
AIM:
To foster musical achievement through the analysis, description, transcription, creation, and performance of music, providing students with a balanced and fulfilling course that will prepare them for tertiary studies and a life-long love of music.

OBJECTIVES:
The outcome of this course will be dependent on the standards the student selects. Outcomes could include:
•analyse and describe set works using specific musical terminology
•perform and interpret contrasting pieces of music using appropriate presentation skills
•compose a portfolio of sophisticated pieces of music
•create arrangements from a piano score or fake book
•describe and transcribe more complex rhythms, melodies and chord progressions
•identify, describe and analyse musical scores in depth
---
Learning Areas:
---
Career Pathways
Diversional Therapist, Actor, Art Director (Film, Television or Stage), Artistic Director, Film and Video Editor, Sound Technician, Dancer, Entertainer, Film/Television Camera Operator, Musician, Director (Film, Television, Radio or Stage), Radio Presenter, Early Childhood Teacher, Media Producer, Production Assistant (Film, Television, Radio or Stage), Lighting Technician, Game Developer, Model, Nanny/Child Carer, Private Teacher/Tutor, Television Presenter
Equipment/Stationery
1 x 1B5 Exercise book
2B pencil/ eraser/ruler
$30 per term hireage fee for woodwind, brass or string instruments (where applicable)
Students must be enrolled in instrumental/vocal lessons either at the college ($60 per term) or out of school.
---
Pathway Tags
Music is not only a path to a career as a musician, but to many other careers; - Arts administrator/arts management (includes grant writing and fundraising, managing events, arts advocacy, programming, house manager) - Audio production (editing, audio engineering, audio development Composer (professional and school band/orchestra; film/TV/gaming; educational publishing; children's music; religious music; musical theatre; commercials) - Educator - Electronic production and design (including audio engineering, mastering, mixing, music directing, producing, program directing, recording engineer, studio manager, MIDI technician) - Entertainment lawyer - Event production - Instrument repair and restoration - Lyricist - Marketing - Media development - Music app developer - Music critic, reviewer, blogger - Music publishing (online and print writing, copywriting, editing, managing, proofreading, publishing, researching) - Music therapist - Music web producer - Musicologist, Music: - Promoter - Stage Manager - Events Manager - Singer/Musician - Art Director (Film/Television/Stage) - Artistic Director - Director (Film/Television/Radio/Stage) - Entertainer - Film and Video Editor - Film/Television Camera Operator - Light Technician - Media Producer - Musician - Production Assistant (Film/Television/Radio/Stage) - Radio Presenter - Sound Technician - Television Presenter - Primary School Teacher - Private Teacher/Tutor - Tertiary Lecturer - Diversional Therapist - Music Teacher - Sound engineer - Radio Announcer, Diversional Therapist, Actor, Art Director (Film, Television or Stage), Artistic Director, Film and Video Editor, Sound Technician, Dancer, Entertainer, Film/Television Camera Operator, Musician, Director (Film, Television, Radio or Stage), Radio Presenter, Early Childhood Teacher, Media Producer, Production Assistant (Film, Lighting Technician, Game Developer, Model, Nanny/Child Carer, Private Teacher/Tutor, Television Presenter, Art Director (Film, Television or Stage), Director (Film, Television, Radio or Stage), Production Assistant (Film, Television, Radio or Stage)
---
Useful Links