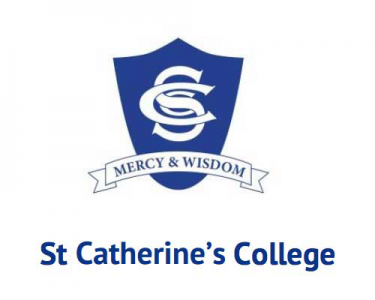 Level 1 Music
MU100
Course Description
Teacher in Charge: Mrs F. Bell
Recommended Prior Learning
Year 9 and 10 Music or have a great interest in Music.
Learning an instrument (or had voice lessons) either in school or out of school.
---
Students complete an NCEA Level 1 course that covers solo performance, group performance, composition, music studies (history and context), aural and score reading. They are encouraged to perform as much as possible and get involved with the extra-curricular activities in the Music Department. Literacy credits are attached to AS91094 - Demonstrate knowledge of Conventions used in Music scores (External) and AS91095 - Demonstrate knowledge of two music works from contrasting contexts (Internal).
AIM:
To foster musical achievement through the analysis, description, transcription, creation, and performance of music, providing students with a balanced and fulfilling course that will prepare them for tertiary studies and a life-long love of music.
OBJECTIVES:
On completing this course students should be able to:
•analyse and describe set works using specific musical terminology;
•perform and interpret contrasting pieces of music using appropriate presentation skills;
•compose pieces of music;
•describe and transcribe rhythms, melodies and chord progressions;
•identify, describe and analyse musical scores.
---
Learning Areas:
---
Pathway
Students who study Music, whether performance, composition or music studies, not only have well developed technical skills and knowledge but also unique transferable skills that are sought by employers. These include the ability to closely analyse, critique their own and others' work, manage events, manage complex projects, and present and perform confidently.
Career Pathways
Animator/Digital Artist, Art Director (Film, Television or Stage), Film and Video Editor, Sound Technician, Dancer, Film/Television Camera Operator, Musician, Director (Film, Television, Radio or Stage), Radio Presenter, Media Producer, Production Assistant (Film, Television, Radio or Stage), Lighting Technician
Equipment/Stationery
Ear phones
1 x B5 Exercise book
2B pencil/eraser/rule

Optional
Instrumental/vocal tuition per term $60
Instrument hireage per term where applicable $30
---
Pathway Tags
Music: Promoter, Stage Manager, Events Manager, Singer/Musician, Teaching, Actor, Art Director (Film/Television/Stage), Artistic Director, Cinema Projectionist, Dancer, Director (Film/Television/Radio/Stage), Entertainer, Film and Video Editor, Film/Television Camera Operator, Light Technician, Media Producer, Musician, Production Assistant (Film/Television/Radio/Stage), Radio Presenter, Sound Technician, Television Presenter, Primary School Teacher, Private Teacher/Tutor, Tertiary Lecturer, Diversional Therapist, Music Teacher, Sound engineer, Radio Announcer, Music Performer, Production Assistant (Film/Television/
---
Useful Links