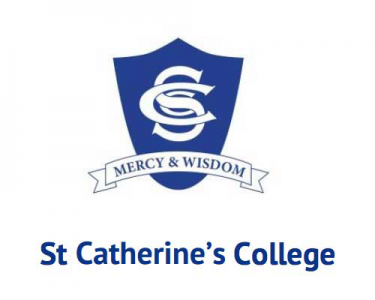 Level 3 Food Technology
FT300
Course Description
Teacher in Charge: Ms A. Graham
Recommended Prior Learning
Level 2 Food Technology.
Students need to be experienced cooks and have a knowledge of cooking and ingredients.
---
There will be 2 projects over the year.
The first project will incorporate 2 standards and will be based on developing a pie product for a competition. One standard AS91611 will be exploring the best ingredients and methods to create the pie. AS91643 will be around perfecting the method around making the pie, the costing, and the health and safety of producing the pie.
The second project will be to develop a brief for an identified food issue in New Zealand.
Students may choose to do the external standard.
---
Learning Areas:
---
Career Pathways
Photographer, Plastics Technician, Production Manager, Fabrication Engineer, Brewer, Mechanical Engineer, Wood Processing Worker, Dairy Processing Operator, Waiter/Waitress, Textile Process Operator, User Experience Designer, Chef, Chemical Production Operator, Garment Technician, Delivery Driver, Fashion Designer, Mine/Quarry Manager, Community Karitāne, Industrial Designer, Hotel Porter, Editor, Sales Representative, Crop Farmer/Manager, Actor, Demonstrator, Receptionist, Advertising Specialist, Dietitian, Maitre d'Hotel, Director (Film, Television, Radio or Stage), Agricultural Technician, Gynaecologist/Obstetrician, Mechanical Engineering Technician, Product Assembler, Laundry Worker/Dry-cleaner, Beekeeper, Chemist, Engineering Machinist, Plastics Worker, Media Producer, Production Assistant (Film, Television, Radio or Stage), Art Director (Film, Television or Stage), Film and Video Editor, Food and Beverage Factory Worker, Food Technologist, Forest Manager, Author, Electronics Engineer, Microbiologist, Baker, Lighting Technician, Bank Worker, Hotel/Motel Manager, Glass Processor, Agricultural/Horticultural Field Representative, Chemical Engineer, Biochemist, Biotechnologist, Veterinarian, Joiner
Equipment/Stationery
Own laptop or tablet is recommended
$100 course contribution for materials used in class
A high level of commitment will be required from the students enrolling in this course
---
Pathway Tags
Hospitality industry, Food Technologist, Barista, Chef., Dietitian, Nutritionist, Food Technology, Food Science, New product design, Food Engineering, Public health, Quality Assurance, Food Critic, Food Stylist, Cake Decorator, Product Promotion, Hospitality, Chef, Baker, Bar Manager, Bar Tender, Front of House, Caterer, Housekeeper, Cafe Manager, Hotel/ Motel Receptionist, Food marketing, Barista., Catering, Food, Cafe, Dietician, Carer, Life Skills, Bartender, Tourism, Hotel/Motel Receptionist
---
Useful Links