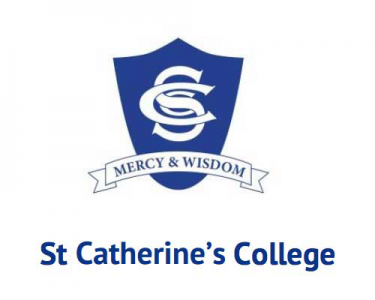 Level 3 Creative Technology
CT300
Course Description
Teacher in Charge: Ms A. Graham
Creative Technology is creating a product in response to a situation or something you need.
If you can dream it you can create it.
In Creative Technology products can be made from a wide range of materials and techniques.
There will be an emphasis on designing and making our products.
Creative Technologies includes but is not limited to Fashion Design, Textiles Design, Product Design, Interior Decoration and Design and Visual Communication.
As a class we will negotiate which standards to do and the topics of the projects for the year. We are not limited to the standards listed here.
Students can achieve 18 credits 22 if the external is also done.
Students who have not taken technology before are welcome to pick up this course by discussion with Ms Graham
---
Learning Areas:
---
Career Pathways
Chemist, Architectural Technician, Chemical Engineer, Metal Worker, Mechanical Engineer, Buyer, Textile Process Operator, Conservator, Crane Operator, Medical Imaging Technologist, Plasterer, Purchasing/Supply Officer, Recycler/Dismantler, Roofer, Signmaker
Equipment/Stationery
Laptop and tablet highly recommended
$50 course contribution for material used in class
---
Pathway Tags
Textiles and Industry Sales and Service, Retail and Wholesale Hospitality: Chef, Baker, Bar Manager, Bartender, Front of House, Caterer, Cafe Manager, Tourism, Hotel/Motel Receptionist, Barista Automotive Industry: Automotive Engineer, Automotive Electrician, Motor Body Trades: Light and Heavy Fabrication Engineering: Fitter Turner, Composite Engineer, Machinist and Toolmaker, Marine Engineer, Mechanical Engineer, Construction: Scaffolder, Roofer, Boat Builder, Plumber/Gasfitter Armed Forces: Navy Weapons, Engineering Officer, Aircraft Engineer, Army Field Engineer, Aeronautical Engineer, Aircraft Maintenance Engineer, Architect, Architectural Technician, Automotive Mechanic, Bicycle Mechanic, Biochemist, Biomedical Engineer, Biomedical Technician (Mechanical and Electronic), Biotechnologist, Boiler Attendant, Brewer, Butcher, Cabinet Maker, Chemical Engineer, Chemical Production Operator, Chemist, Civil Engineer, Civil Engineering Technician/Draughtsperson, advertising art director, comic book creator, graphic artist, primary teacher, advertising commercial director, comic strip artist, graphic designer, print maker, advertising copy writer, computer graphics designer, greeting card designer, properties artist, advertising creative director, conservator, guide, publicity director, advertising illustrator, corporate designer, hair stylist, puppet maker, advertising photographer, costume designer, haute couturier, renderer, aerial photographer, court artist, illustration agent, researcher, animation director, crafts artisan, illustrator-freelance, restorer, animator (digital/traditional), creative director-advertising, industrial designer, salesperson, antique restorer, curator, industrial photographer, scenic designer, architect, cutter & editor, interior decorator, scientific illustrator, architectural illustrator, dark room technician, interior designer, sculptor, architectural technologist, dentist, jeweler, serigrapher, art auctioneer, design consultant
---