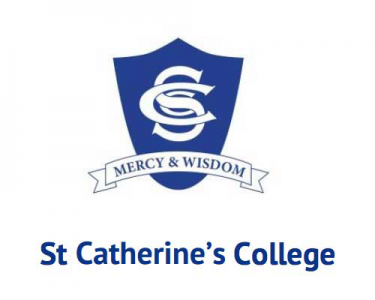 Year 10 Creative and Digital Technologies
10CT
Course Description
Teacher in Charge: Ms A. Graham
Recommended Prior Learning
Open Entry
---
Creative Technology is creating a product in response to a situation or something you need.
If you can dream it you can create it.
In Creative Technology products can be made from a wide range of materials and techniques. There will be an emphasis on Digital Technologies within the year.
The product we will design is a craft magazine. Students will explore a variety of magazines, develop their own magazines. Over the year they will do practical projects to feature in their magazine. These will be things such as laser cut jewellery, an upcycled project and creating a logo.
---
Learning Areas:
---
Pathway
Career Pathways
Copywriter, Survey Technician, Agricultural/Horticultural Scientist, Mechanical Engineering Technician, Paramedic, Anaesthetic Technician, Business Analyst, Software Developer, Patternmaker, Aquaculture Farmer, Marine Biologist, Medical Physicist, Electronics Engineer, Bank Worker, Biochemist, Biomedical Engineer, Biotechnologist, Fabrication Engineer, Cabinet Maker, Clinical Physiologist, Farm Assistant, Civil Engineering Technician/Draughtsperson, Medical Laboratory Scientist, Cutter, Fashion Designer, Sewing Machinist, Diver, Telecommunications Technician, Information Technology Helpdesk/Support Technician, Information Technology Manager, Event Manager, Technical Writer, Systems Administrator, Oral Health Therapist, Medical Imaging Technologist, General Practitioner, Electronics Trades Worker, Electrical Engineering Technician, Lift Technician, Information Technology Architect, Exhibition and Collections Technician, Welder, Ranger, Marine Engineer, Food Technologist, Forestry Scientist, Furniture Finisher, Geophysicist, Health Services Manager, Radiation Therapist, Purchasing/Supply Officer, Production Manager, Project Manager, Recruitment Consultant, Secondary School Teacher, User Experience Designer, Test Analyst, Network Administrator, Geospatial Specialist, Security Analyst, Penetration Tester, Security Consultant, Scrum Master, Garment Technician, Fire Engineer
Equipment/Stationery
$30 course contribution for materials used in class
---
Pathway Tags
Copywriter, Survey Technician, Agricultural/Horticultural Scientist, Mechanical Engineering Technician, Paramedic, Anaesthetic Technician, Business Analyst, Software Developer, Patternmaker, Aquaculture Farmer, Marine Biologist, Medical Physicist, Electronics Engineer, Bank Worker, Biochemist, Biomedical Engineer, Biotechnologist, Fabrication Engineer, Cabinet Maker, Clinical Physiologist, Farm Assistant, Civil Engineering Technician/Draughtsperson, Medical Laboratory Scientist, Cutter, Fashion Designer, Sewing Machinist, Diver, Telecommunications Technician, Information Technology Helpdesk/Support Technician, Information Technology Manager, Event Manager, Technical Writer, Systems Administrator, Oral Health Therapist, Medical Imaging Technologist, General Practitioner, Electronics Trades Worker, Electrical Engineering Technician, Lift Technician, Information Technology Architect, Exhibition and Collections Technician, Welder, Ranger, Marine Engineer, Food Technologist, Forestry Scientist, Furniture Finisher, Geophysicist, Health Services Manager, Radiation Therapist, Purchasing/Supply Officer, Production Manager, Project Manager, Recruitment Consultant, Secondary School Teacher, User Experience Designer, Test Analyst, Network Administrator, Geospatial Specialist, Security Analyst, Penetration Tester, Security Consultant, Scrum Master, Garment Technician, Fire Engineer
---
Useful Links