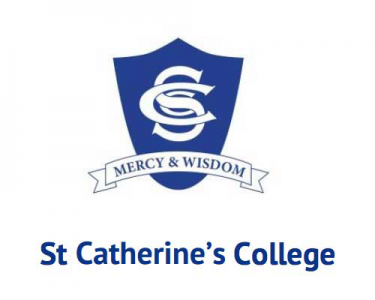 Level 1 Science
SC102
Course Description
Teacher in Charge: Ms J. Sharp
Recommended Prior Learning
Year 10 Science
---
•To assist students to make good life choices in socio-scientific contexts through increased scientific skills and knowledge relevant to their everyday world.
•To enable students to achieve at the highest possible level in NCEA Science Level 1.
•To lay a sound foundation in Biology, Chemistry and Physics so that students may continue on to Level 2 in these learning areas.
---
Learning Areas:
---
Pathway
Level 2 Biology, Level 2 Chemistry, Level 2 Physics
Career Pathways
Agricultural/Horticultural Scientist, Agricultural Technician, Agricultural/Horticultural Consultant, Air Force Airman/Airwoman, Air Force Officer, Aircraft Maintenance Engineer, Anaesthetic Technician, Animal Care Attendant, Veterinary Nurse, Zoologist, Chemist, Aquaculture Farmer, Author, Glazier, Microbiologist, Baker, Farmer/Farm Manager, Metal Worker, Phlebotomist, Brewer, Mechanical Engineer, Carpenter, Farm Assistant, Science Technician, Meteorologist, Medical Laboratory Scientist, Psychologist, Watchmaker and Repairer, Jeweller, Technical Writer, Dairy Farmer, Crop Farmer/Manager, Curator, Medical Imaging Technologist, Forensic Scientist, Electronics Trades Worker, Geologist, Environmental Scientist, Economist, Electrician, Energy and Chemical Plant Operator, Environmental Engineer, Ranger, Food Technologist, Professional Sportsperson, Forestry Scientist, Funeral Director/Embalmer, Gardener, Groundsperson, Hairdresser/Barber, Industrial Spray Painter, Insurance Adviser, Medical Laboratory Technician, Optometrist, Roading Construction Worker, Saw Doctor, Secondary School Teacher, Water/Wastewater Treatment Operator, Intelligence Officer
Equipment/Stationery
It is of benefit to students to bring a laptop to lessons although they will not be disadvantaged academically if they do not. They may need to access a Chromebook from school instead.
---
Pathway Tags
Level 1 science leads to the senior sciences: Biology, Chemistry, Physics and health Science. These cam lead into university and polytech courses and thus to a myriad of careers involving the sciences. Have a look at the careers listed in the senor science courses., Agricultural/Horticultural Scientist, Agricultural Technician, Agricultural/Horticultural Consultant, Air Force Airman/Airwoman, Air Force Officer, Aircraft Maintenance Engineer, Anaesthetic Technician, Animal Care Attendant, Veterinary Nurse, Zoologist, Chemist, Aquaculture Farmer, Author, Glazier, Microbiologist, Baker, Farmer/Farm Manager, Metal Worker, Phlebotomist, Brewer, Mechanical Engineer, Carpenter, Farm Assistant, Science Technician, Meteorologist, Medical Laboratory Scientist, Psychologist, Watchmaker and Repairer, Jeweller, Technical Writer, Dairy Farmer, Crop Farmer/Manager, Curator, Medical Imaging Technologist, Forensic Scientist, Electronics Trades Worker, Geologist, Environmental Scientist, Economist, Electrician, Energy and Chemical Plant Operator, Environmental Engineer, Ranger, Food Technologist, Professional Sportsperson, Forestry Scientist, Funeral Director/Embalmer, Gardener, Groundsperson, Hairdresser/Barber, Industrial Spray Painter, Insurance Adviser, Medical Laboratory Technician, Optometrist, Roading Construction Worker, Saw Doctor, Secondary School Teacher, Water/Wastewater Treatment Operator, Intelligence Officer
---