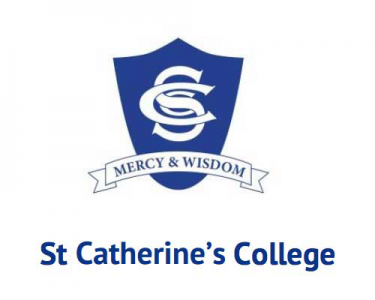 Level 3 Religious Education
RE300
Course Description
Teacher in Charge: Mrs I. De Vos
Recommended Prior Learning
Achievement in some Level 2 Achievement Standards
---
AIM:
To understand the sacredness, uniqueness and developing nature of the human person, to understand the person and Gospel of Jesus Christ and to value the College community of people searching together to integrate culture and faith with every day living.
OBJECTIVES/COURSE CONTENT:
•Develop knowledge and understanding of the mystery of God and of Jesus, of the
Church and of the central beliefs which Catholics hold.
•Encourage study, investigation and reflection by the students.
•Develop the ability to think critically, spiritually, ethically and theologically.
•Develop awareness and appreciation of Catholic belief and the relationship between faith and life.
•Foster appropriate attitudes: for example, respect for truth; the views of others; awareness of the many ways Christianity is practised in Aotearoa.
---
Learning Areas:
---
Career Pathways
Actuary, Acupuncturist, Copywriter, Registered Nurse, Agricultural/Horticultural Scientist, Anaesthetist, Business Analyst, Pathologist, Statistician, Author, Urban/Regional Planner, Minister of Religion, Chiropractor, Clinical Coder, Psychologist, Journalist, Interpreter, Musician, Information Technology Helpdesk/Support Technician, Technical Writer, Corrections Officer, Systems Administrator, Oral Health Therapist, Dentist, Dietitian, Foreign Policy Officer, Forensic Scientist, General Practitioner, Environmental Scientist, Economist, Human Resources Adviser, Energy/Carbon Auditor, Environmental/Public Health Officer, Health and Safety Inspector, Health and Safety Adviser, Health Promoter, Health Services Manager, Health Care Assistant, Veterinarian, Librarian, Market Research Analyst, Massage Therapist, Physiotherapist, Policy Analyst, Youth Worker, Signmaker, Intelligence Officer, Test Analyst, Network Administrator, Geospatial Specialist, Security Analyst, Penetration Tester, Data Analyst
Equipment/Stationery
Attendance at the Year 13 Leadership Retreat is a compulsory part of this course. There is a cost attached TBA
$6.00 Religious Studies Levy (donation)
laptop or Tablet
Refill/ringbinder
---
Pathway Tags
Biblical scholar, Diplomat, Historian, Law, Medicine, Politics, Religious Life, Social Work, Teaching, Theology, Business Administration, Doctor, Nurse, Hospice Worker, Hospitality, Retail, Animal Care, Sports Management, Tourism, Hotel Management, Tour Operator, Receptionist, Flight Attendant, Pilot, Travel Agent, Adventure Tourism, Ski Resorts, Cruise Ship, Airport Lounge Host, Event Manager, Airport Staff, Concierge, Business Development, Journalist, Political Analyst, Policy Writer, Education, Social Development, Charity worker, United Nations worker, CARITAS, Secondary School Teacher, Tertiary Lecturer, Christian Leadership, Intercultural Studies, Pastoral Ministry, Religious Education, Te Minita Taha Māori, Theological Studies, Primary School Teacher, Religious Studies Teacher, Charity Officer, Advice Worker, Minister, Prime Minister, Social Worker, Youth Worker, Administrator, Archivist, Sales Representative, Social Jus
---