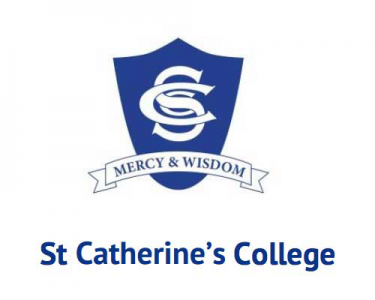 Level 1 Religious Education
RE100
Course Description
Teacher in Charge: Mrs I. De Vos
Recommended Prior Learning
Open Entry
---
To promote the dignity and freedom of every person as created in the image and likeness of God through knowledge of Catholic faith and life.
•Understand that God is the creator of all life.
•Understand doctrines of the Catholic Church such as the Creed.
•Recognise that Christian morality is based on the dignity of the human person created in the image of God.
---
Learning Areas:
---
Pathway
Career Pathways
Acupuncturist, Receptionist, Paramedic, Medical Physicist, Microbiologist, Biochemist, Biomedical Engineer, Biomedical Technician, Phlebotomist, Tattoo Artist, Physician, Science Technician, Medical Laboratory Scientist, Clinical Coder, Pharmacist, Data Entry Operator/Transcriptionist, Oral Health Therapist, Medical Imaging Technologist, Gynaecologist/Obstetrician, Personal Assistant, Early Childhood Teacher, Teacher of English to Speakers of Other Languages (ESOL), Health Services Manager, Primary School Teacher, Kaiwhakaako Māori, Medical Laboratory Technician, Radiation Therapist, Photographer, Private Teacher/Tutor, Radiation Oncologist, Youth Worker, Secondary School Teacher, Teacher Aide
Equipment/Stationery
Laptop or tablet recommended
Curriculum Development Levy $6.70- donation
---
Pathway Tags
Youth Work, Social Work, Historian, Health Services, Archivist, Public Relations, International Relations, Minister, Paramedic, Religious Life, Red Cross, UNESCO, Armed Forces, Police, Fire Service, Teacher, Lawyer, Solicitor, Judge, Politics. Analyst, Policy Writer, Biblical scholar, Diplomat, Law, Medicine, Politics, Teaching, Theology, Business Administration, Doctor, Nurse, Hospice Worker, Hospitality, Retail, Animal Care, Sports Management, Tourism, Hotel Management, Tour Operator, Receptionist, Flight Attendant, Pilot, Travel Agent, Adventure Tourism, Ski Resorts, Cruise Ship, Airport Lounge Host, Event Manager, Airport Staff, Concierge, Business Development, Journalist, Political Analyst, Education, Social Development, Charity worker, United Nations worker, CARITAS, Secondary School Teacher, Tertiary Lecturer, Christian Leadership, Intercultural Studies, Pastoral Ministry, Religious Education, Te Minita Taha Māori, Theological Studies, Primary School Teacher, Religious Studies Teacher, Charity Officer, Advice Worker, Prime Minister, Social Worker, Youth Worker, Administrator, Sales Representative, Social Jus
---
Useful Links