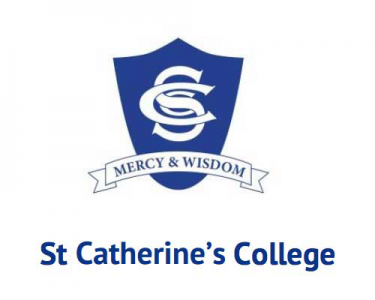 Level 3 Physical Education
PE300
Course Description
Teacher in Charge: Ms L. Heil
Recommended Prior Learning
Ideally you would have competed Level 2 P.E. with at least 12 of the Level 2 credits at Merit Level and participation in school extra-curricular sport.
It is still possible to take PE at Level 3 if you did not take it at Level 2. Students who wish to study Level 3 Physical Education who did not study Physical Education at Level 2 should discuss this with Mrs Heil.
---
PE300
This course will be different every year and the topics studied will depend on the interests of the students. This is a co-designed course which means the assessments and contexts are planned together, students and teacher.
This course can be taken as a half year option.
This means you would complete 3 internals in Term 1-2 (one of which is purely practical) and then have a study option for Terms 3-4.
You do not have to be a great sportswoman to get Excellences in this course.
Overall the course aims to:
•To provide students with a critical understanding of some of the theoretical principles that relate to physical activity
•To provide students with the knowledge and skills they require to study Physical Education in a Tertiary Education Institution.
•To provide opportunities for students to develop personal and social skills and attributes that contribute to a healthy lifestyle.
---
Learning Areas:
---
Career Pathways
Police Officer, Microbiologist, Minister of Religion, Librarian, Cook, Actor, Aeroplane Pilot, Chemist, Marine Biologist, Arborist, Archivist, Historian, Auctioneer, Author, Automotive Technician, Dancer, Debt Collector, Mechanical Engineer, Building and Construction Manager, Motor Vehicle Salesperson, Civil Engineering Technician/Draughtsperson, Journalist, Diver, Dairy Farmer, Storeperson, Solicitor, Make-up Artist, Customs Officer, Sports Coach/Official, Electronics Trades Worker, Driving Instructor, Teacher of English to Speakers of Other Languages (ESOL), Fencer, Financial Adviser, Flying Instructor, Professional Sportsperson, Groundsperson, Helicopter Pilot, Primary School Teacher, Locksmith, Security Officer/Guard, Survey Interviewer, Mortgage Broker, Photographer, Real Estate Agent, Recruitment Consultant, Telemarketer, Tour Guide, Intelligence Officer, Court Registry Officer, Mining Engineer, Diversional Therapist, Acupuncturist, Personal Trainer/Fitness Instructor, Registered Nurse, Agricultural/Horticultural Scientist, Agricultural Technician, Air Force Airman/Airwoman, Air Force Officer, Paramedic, Pathologist, Animal Care Attendant, Statistician, Army Soldier, Medical Physicist, Audiologist/Audiometrist, Baker, Beauty Therapist, Biomedical Engineer, Biomedical Technician, Biosecurity Officer, Phlebotomist, Tattoo Artist, Dairy Processing Operator, Clinical Physiologist, Physician, Surgeon, Counsellor, Midwife, Dental Assistant, Podiatrist, Chiropractor, Elected Government Representative, Emergency Management Officer, Civil Engineer, Insurance Claims Officer, Medical Laboratory Scientist, Clinical Coder, Dental Technician, Psychologist, Miner/Quarry Worker, Mine/Quarry Manager, Interpreter, Community Karitāne, Pharmacist, Pharmacy Technician, Community Development Worker, Data Entry Operator/Transcriptionist, Crop Worker, Oral Health Therapist, Dentist, Medical Imaging Technologist, Diagnostic Radiologist, Dietitian, Dispensing Optician, General Practitioner, Gynaecologist/Obstetrician, Psychiatrist, Driller, Early Childhood Teacher, Economist, Human Resources Adviser, Energy/Carbon Auditor, Environmental/Public Health Officer, Firefighter, Fishery Officer, Forestry Scientist, Pest Control Technician, Health and Safety Inspector, Health and Safety Adviser, Health Promoter, Health Services Manager, Health Care Assistant, Naturopath, Immigration Officer, Veterinarian, Insurance Adviser, Massage Therapist, Medical Laboratory Technician, Radiation Therapist, Nanny/Child Carer, Navy Sailor, Navy Officer, Occupational Therapist, Osteopath, Physiotherapist, Quarantine Officer, Radiation Oncologist, Youth Worker, Secondary School Teacher, Social Worker, Teacher Aide, Speech-Language Therapist, Sterilising Technician, Psychotherapist, Dairy Herd Manager, Support Worker, Ophthalmologist, Epidemiologist, Facilities Manager
Equipment/Stationery
A laptop or exercise book.
PE gear
---
Pathway Tags
Physical Education: Teaching, Fitness Industry, Sports Coaching, Sport and Recreation, Armed Forces, Police, Personal Trainer, Physiotherapist Health: Nursing, Medicine, Law, Politics, Social Sciences, Education, Diversional Therapist, Psychologist, Acupuncturist, Ambulance Officer, Anaesthetist, Biomedical Engineer, Chiropractor, Clinical Coder, Community Karitane, Dental Assistant, Dental Hygienist, Dental Technician, Dental Therapist, Dentist, Diagnostic Radiologist, Dietitian, Dispensing Optician, Environmental Health Officer, General Practitioner, Gynaecologist/Obstetrician, Health Promoter, Massage Therapist, Midwife, Natural Health Therapist, Nursing Support and Care Worker, Occupational Therapist, Optometrist, Osteopath, Pathologist, Pharmacist, Pharmacy Technician, Physician, Physiotherapist, Police Officer, Microbiologist, Minister of Religion, Librarian, Cook, Actor, Aeroplane Pilot, Chemist, Marine Biologist, Arborist, Archivist, Historian, Auctioneer, Author, Automotive Technician, Dancer, Debt Collector, Mechanical Engineer, Building and Construction Manager, Motor Vehicle Salesperson, Civil Engineering Technician/Draughtsperson, Journalist, Diver, Dairy Farmer, Storeperson, Solicitor, Make-up Artist, Customs Officer, Sports Coach/Official, Electronics Trades Worker, Driving Instructor, Teacher of English to Speakers of Other Languages (ESOL), Fencer, Financial Adviser, Flying Instructor, Professional Sportsperson, Groundsperson, Helicopter Pilot, Primary School Teacher, Locksmith, Security Officer/Guard, Survey Interviewer, Mortgage Broker, Photographer, Real Estate Agent, Recruitment Consultant, Telemarketer, Tour Guide, Intelligence Officer, Court Registry Officer, Mining Engineer, Diversional Therapist, Acupuncturist, Personal Trainer/Fitness Instructor, Registered Nurse, Agricultural/Horticultural Scientist, Agricultural Technician, Air Force Airman/Airwoman, Air Force Officer, Paramedic, Pathologist, Animal Care Attendant, Statistician, Army Soldier, Medical Physicist, Audiologist/Audiometrist, Baker, Beauty Therapist, Biomedical Engineer, Biomedical Technician, Biosecurity Officer, Phlebotomist, Tattoo Artist, Dairy Processing Operator, Clinical Physiologist, Physician, Surgeon, Counsellor, Midwife, Dental Assistant, Podiatrist, Chiropractor, Elected Government Representative, Emergency Management Officer, Civil Engineer, Insurance Claims Officer, Medical Laboratory Scientist, Clinical Coder, Dental Technician, Psychologist, Miner/Quarry Worker, Mine/Quarry Manager, Interpreter, Community Karitāne, Pharmacist, Pharmacy Technician, Community Development Worker, Data Entry Operator/Transcriptionist, Crop Worker, Oral Health Therapist, Dentist, Medical Imaging Technologist, Diagnostic Radiologist, Dietitian, Dispensing Optician, General Practitioner, Gynaecologist/Obstetrician, Psychiatrist, Driller, Early Childhood Teacher, Economist, Human Resources Adviser, Energy/Carbon Auditor, Environmental/Public Health Officer, Firefighter, Fishery Officer, Forestry Scientist, Pest Control Technician, Health and Safety Inspector, Health and Safety Adviser, Health Promoter, Health Services Manager, Health Care Assistant, Naturopath, Immigration Officer, Veterinarian, Insurance Adviser, Massage Therapist, Medical Laboratory Technician, Radiation Therapist, Nanny/Child Carer, Navy Sailor, Navy Officer, Occupational Therapist, Osteopath, Physiotherapist, Quarantine Officer, Radiation Oncologist, Youth Worker, Secondary School Teacher, Social Worker, Teacher Aide, Speech-Language Therapist, Sterilising Technician, Psychotherapist, Dairy Herd Manager, Support Worker, Ophthalmologist, Epidemiologist, Facilities Manager
---