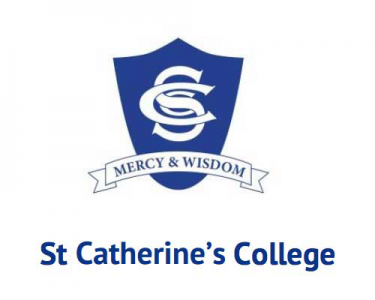 Level 2 Physical Education
PE200
Course Description
Teacher in Charge: Ms L. Heil
Recommended Prior Learning
The completion of 12 credits in NCEA Level 1 P.E. Entry will also be at the discretion of the Head of Department of Physical Education.
---
PE200
What we learn about in PE200 is based on the interests of the students taking the class. Each year the students will be asked, what they would like to learn and what they are interested in and the course will be designed to meet the needs of the students as much as possible. In all cases the course will have as much practical work in as possible and theoretical concepts will be learnt, wherever possible, by doing instead or just sitting writing.

This means that each year will be different to the year before.

Possible topics to be studied are:
Planning, managing and leading events
Leadership and coaching
How to develop training programmes
Understanding group and team dynamics
Current sports events and their affect on society
Practical sports performance
Sports psychology and skill learning
Why take PE in Year 12?
PE is the only subject where you get to play sports and get credits for it.
PE does not have any externals or exams.
PE teaches skills that are valued by employers such as leadership, people management, event management, interpersonal skills.
PE teaches skills such as analysis and evaluation which benefit many other subjects.
80% of students who take PE in Year 12 continue on to Y13 PE so it can't be that bad.
---
Learning Areas:
---
Pathway
Taking Physical Education means your career options are endless. The skills that you learn in PE such as, group management, event management, leadership, analysis and evaluation are useful for lots of careers.
Career Pathways
Police Officer, Minister of Religion, Human Resources Adviser, Librarian, Epidemiologist, Sales Representative, Acupuncturist, Receptionist, Registered Nurse, Air Force Airman/Airwoman, Air Force Officer, Paramedic, Anaesthetist, Anaesthetic Technician, Pathologist, Army Soldier, Medical Physicist, Microbiologist, Biochemist, Biomedical Engineer, Biomedical Technician, Biotechnologist, Phlebotomist, Tattoo Artist, Mechanical Engineer, Clinical Physiologist, Physician, Surgeon, Chemical Production Operator, Science Technician, Meteorologist, Medical Laboratory Scientist, Clinical Coder, Interpreter, Pharmacist, Pharmacy Technician, Industrial Designer, Data Entry Operator/Transcriptionist, Dentist, Medical Imaging Technologist, Diagnostic Radiologist, Forensic Scientist, General Practitioner, Gynaecologist/Obstetrician, Psychiatrist, Personal Assistant, Funeral Director/Embalmer, Geophysicist, Health Services Manager, Health Care Assistant, Medical Laboratory Technician, Radiation Therapist, Navy Sailor, Navy Officer, Photographer, Tertiary Lecturer, Radiation Oncologist, Sterilising Technician, Ophthalmologist
Equipment/Stationery
Students will need a laptop or an exercise book.
P.E gear
1 x B864 exercise book
---
Pathway Tags
Physical Education: Teaching, Fitness Industry, Sports Coaching, Sport and Recreation, Armed Forces, Police, Personal Trainer, Physiotherapist Health: Nursing, Medicine, Law, Politics, Social Sciences, Education, Diversional Therapist, Psychologist, Acupuncturist, Ambulance Officer, Anaesthetist, Biomedical Engineer, Chiropractor, Clinical Coder, Community Karitane, Dental Assistant, Dental Hygienist, Dental Technician, Dental Therapist, Dentist, Diagnostic Radiologist, Dietitian, Dispensing Optician, Environmental Health Officer, General Practitioner, Gynaecologist/Obstetrician, Health Promoter, Massage Therapist, Midwife, Natural Health Therapist, Nursing Support and Care Worker, Occupational Therapist, Optometrist, Osteopath, Pathologist, Pharmacist, Pharmacy Technician, Physician, Physiotherapist, Police Officer, Minister of Religion, Human Resources Adviser, Librarian, Epidemiologist, Sales Representative, Acupuncturist, Receptionist, Registered Nurse, Air Force Airman/Airwoman, Air Force Officer, Paramedic, Anaesthetist, Anaesthetic Technician, Pathologist, Army Soldier, Medical Physicist, Microbiologist, Biochemist, Biomedical Engineer, Biomedical Technician, Biotechnologist, Phlebotomist, Tattoo Artist, Mechanical Engineer, Clinical Physiologist, Physician, Surgeon, Chemical Production Operator, Science Technician, Meteorologist, Medical Laboratory Scientist, Clinical Coder, Interpreter, Pharmacist, Pharmacy Technician, Industrial Designer, Data Entry Operator/Transcriptionist, Dentist, Medical Imaging Technologist, Diagnostic Radiologist, Forensic Scientist, General Practitioner, Gynaecologist/Obstetrician, Psychiatrist, Personal Assistant, Funeral Director/Embalmer, Geophysicist, Health Services Manager, Health Care Assistant, Medical Laboratory Technician, Radiation Therapist, Navy Sailor, Navy Officer, Photographer, Tertiary Lecturer, Radiation Oncologist, Sterilising Technician, Ophthalmologist
---
Useful Links