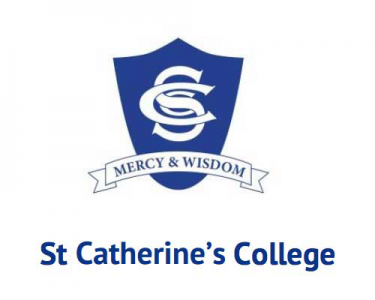 Level 3 Te Reo Māori
MI300
Course Description
Teacher in Charge:
Recommended Prior Learning
Level 2 Te Reo Māori
---
This course aims at developing listening, reading, writing, and speaking skills in Te Reo Māori. It also aims to extend the student's understanding of, and sensitivity to, Ngā Tikanga Māori (Māori culture) and Te Ao Māori (the Maori world). You will be able to participate in a variety of aspects of Te Ao Māori such as Whaikorero, Waiata, Kapa Haka and Manu Kōrero.
Ms Chez O'Donnell will join St Catherine's College as Kaiako for 2022.
---
Learning Areas:
---
Career Pathways
Teacher of English to Speakers of Other Languages (ESOL), Primary School Teacher, Private Teacher/Tutor, Secondary School Teacher, Teacher Aide, Dancer, Communications Professional, Early Childhood Teacher, Kaiwhakaako Māori, Aircraft Maintenance Engineer, Sound Technician, Electronics Engineer, Journalist, Telecommunications Technician, Medical Imaging Technologist, Diagnostic Radiologist, Director (Film, Television, Radio or Stage), Radio Presenter, Media Producer, Production Assistant (Film, Television, Radio or Stage), Television Presenter, Acupuncturist, Registered Nurse, Agricultural/Horticultural Scientist, Pathologist, Chiropractor, Clinical Coder, Psychologist, Interpreter, Oral Health Therapist, Dentist, Dietitian, General Practitioner, Human Resources Adviser, Environmental/Public Health Officer, Health and Safety Inspector, Health and Safety Adviser, Health Services Manager, Health Care Assistant, Veterinarian, Massage Therapist, Physiotherapist, Youth Worker, Elected Government Representative, Trainer, Solicitor, Foreign Policy Officer, Food Technologist, Health Promoter, Survey Interviewer, Policy Analyst, Osteopath, Copywriter
Equipment/Stationery
1 x 1B5 exercise book
1 x clearfile
---
Pathway Tags
Performing Arts, Naturopath, Government Service, Police, Fire Service, Paramedic, Corrections Service, Social Work, Youth Worker, Kaiwhakaako, Historian, Interpreter, Solicitor, Judge, Entertainer, Public Relations, Health Promotion, Geologist, Game Developer, Nursing, Curator, Environmental Scientist, Doctor. Archivist, Counsellor, Zoologist, Radio Presenter, Health Services, Teacher, Audiologist
---
Related Videos
https://www.youtube.com/watch?v=https://www.youtube.com/embed/P-12a5dQ7HY?rel=0&showinfo=0
Useful Links