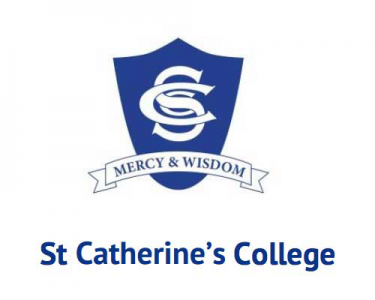 Level 2 Te Reo Māori
MI200
Course Description
Teacher in Charge:
Recommended Prior Learning
Level 1 Te Reo Māori or assessment of language skills by the teacher
---
This course extends written, spoken, listening and reading skills acquired from NCEA Level 1 Te Reo Maori, and aims to extend knowledge and understanding of the Māori world. You will continue to develop your knowledge in Te Reo Māori by participating and practising a number of Tikanga to enhance your learning. The course covers topics such as Hui Māori, Hakinakina Purakau and Ngā Kaupapa Rangatahi.
Ms Chez O'Donnell will join St Catherine's College as Kaiako for 2022.
---
Learning Areas:
---
Pathway
Career Pathways
Sales Representative, Agricultural/Horticultural Consultant, Business Analyst, Courier/Delivery Agent, Debt Collector, Building Contractor, Cabinet Maker, Cafe/Restaurant Manager, Chef, Emergency Management Officer, Industrial Designer, Storeperson, Importer/Exporter, Security Officer/Guard, Project Manager, Intelligence Officer, Management Consultant, Data Analyst, Dancer, Communications Professional, Early Childhood Teacher, Kaiwhakaako Māori, Elected Government Representative, Trainer, Solicitor, Foreign Policy Officer, Food Technologist, Survey Interviewer, Policy Analyst, Acupuncturist, Registered Nurse, Agricultural/Horticultural Scientist, Pathologist, Chiropractor, Clinical Coder, Psychologist, Interpreter, Oral Health Therapist, Dentist, Dietitian, General Practitioner, Human Resources Adviser, Environmental/Public Health Officer, Health and Safety Inspector, Health and Safety Adviser, Health Promoter, Health Services Manager, Health Care Assistant, Veterinarian, Massage Therapist, Physiotherapist, Youth Worker
Equipment/Stationery
1 x 1B5 Exercise book
1 x clear file
---
Pathway Tags
Performing Arts, Naturopath, Government Service, Police, Fire Service, Paramedic, Corrections Service, Social Work, Youth Worker, Kaiwhakaako, Historian, Interpreter, Solicitor, Judge, Entertainer, Public Relations, Health Promotion, Geologist, Game Developer, Nursing, Curator, Environmental Scientist, Doctor. Archivist, Counsellor, Zoologist, Radio Presenter, Health Services, Teacher, Audiologist, Armed Forces
---
Related Videos
https://www.youtube.com/watch?v=https://www.youtube.com/embed/P-12a5dQ7HY?rel=0&showinfo=0
Useful Links