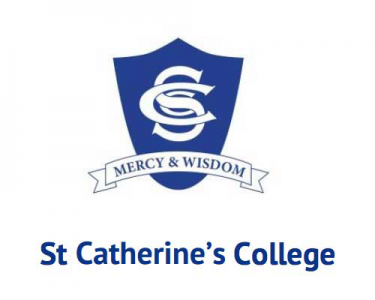 Level 1 Te Reo Māori
MI100
Course Description
Teacher in Charge:
Recommended Prior Learning
Year 10 Te Reo Māori or assessment of language skills by the teacher
---
Course Objectives:
1. To write clearly in Māori in a variety of forms, to convey your thoughts accurately on a number of topics
2. To use sentence patterns and vocabulary accurately up to level 6 of the curriculum.
3. To speak Māori with accurate pronunciation and intonation.
4. To read Māori for meaning and understanding.
5. To listen and understand spoken Māori.
You will also continue to learn and develop your knowledge in Tikanga Māori and participate in cultural practices to enhance your learning in Te Reo Māori.
Ms Chez O'Donnell will join St Catherine's College as Kaiako for 2022.
---
Learning Areas:
---
Pathway
Career Pathways
Copywriter, Aeronautical Engineer, Aircraft Maintenance Engineer, Sound Technician, Electronics Engineer, Flight Attendant, Journalist, Telecommunications Technician, Medical Imaging Technologist, Diagnostic Radiologist, Foreign Policy Officer, Director (Film, Television, Radio or Stage), Radio Presenter, Early Childhood Teacher, Teacher of English to Speakers of Other Languages (ESOL), Media Producer, Production Assistant (Film, Television, Radio or Stage), Primary School Teacher, Kaiwhakaako Māori, Photographer, Private Teacher/Tutor, Secondary School Teacher, Teacher Aide, Television Presenter
Equipment/Stationery
There are no costs associated with this course.
---
Pathway Tags
Performing Arts, Naturopath, Government Service, Police, Fire Service, Paramedic, Corrections Service, Social Work, Youth Worker, Kaiwhakaako, Historian, Interpreter, Solicitor, Judge, Entertainer, Public Relations, Health Promotion, Geologist, Game Developer, Nursing, Curator, Environmental Scientist, Doctor. Archivist, Counsellor, Zoologist, Radio Presenter, Health Services, Teacher, Audiologist
---
Related Videos
https://www.youtube.com/watch?v=https://www.youtube.com/embed/Qu7j_G-n1HI?rel=0&showinfo=0
Useful Links