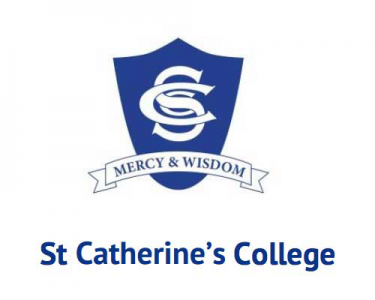 Level 3 Biology
BI300
Course Description
Teacher in Charge: Mrs R. Rāpira-Davies
Recommended Prior Learning
Students should have gained 12 credits or more in NCEA Level 2 Biology including achievement of AS91159.
---
AIMS OF THE COURSE:
To increase the knowledge and understanding and foster the enjoyment of Biology.
To promote the relevance of Biology for informed decision-making in today's increasingly technological society.
To further develop students understanding and application of the scientific method in the study of living organisms by developing observational and experimental skills in the field and in the laboratory.
To equip students with the skills and knowledge to attain at their highest potential in NCEA Level 3 Biology.
Course Outline
Content stems from the Level 8 Achievement objectives in the Science learning area of the New Zealand Curriculum and a maximum of 18 credits can be gained through assessment of NCEA Level 3 achievement. This maximum may be exceeded at the Principals' discretion if you provide a good argument.
We will construct this course together in class in the first week of Term 1, based on your needs and interests. It will then be added to this document and accessed through Google Classroom. You can print it off if you want your own hard copy.
---
Learning Areas:
---
Career Pathways
Zoologist, Marine Biologist, Microbiologist, Chemical Engineer, Urban/Regional Planner, Interior Designer, Psychiatrist, Environmental Scientist, Energy/Carbon Auditor, Environmental Engineer, Environmental/Public Health Officer, Health Promoter
Equipment/Stationery
Students have the option of purchasing a write-on workbook at a cost of approximately $25 which enables students to spend less time writing notes about what they have learned in class.

It is of benefit to students to bring a laptop to lessons although they will not be disadvantaged academically if they do not.

There are opportunities during the year for students to go on optional field trips that may have a cost associated with them.

$15 contribution to Education Perfect
---
Pathway Tags
There are a range of different jobs and careers that require the skills and knowledge you gain through studying Biology. You could find yourself working for: • Chemical, pharmaceutical or biotechnology companies • Companies in the agriculture, food, natural resource and utility industries • Environmental and engineering consulting firms • National and local government departments and agencies • Healthcare and education institutions, such as hospitals and universities • Medical and veterinary research organizations By studying Biology, you could find yourself in one of the following careers (some of them will require further study at a tertiary institution): • Agrologist • Anatomist • Audiologist • Beekeeper • Bio-Analyst • Biological Technologist • Biologist • Biomedical Engineer • Biomedical Ethics Researcher • Biophysicist • Biostatistician • Biotechnology Researcher • Blogger • Botanical Field Technician • Botanist • Cardiac Imaging Researcher • Cardiac Rehabilitation Specialist • Cell Biologist • Chiropractor • Clinical Data Analyst • Clinical Research Associate • Clinical Research Coordinator • Clinical Technician • Conservation Officer • Crime Lab Assistant • Dentist • DNA Analyst • Doctor • Ecologist • Elementary School Teacher • Entomologist • Entrepreneur • Environmental Analyst • Environmental Lawyer • Epidemiologist • Food and Drug Inspector • Forensic Lab Analyst • Funeral Director • Genetic Counselor • Genetic Technologist • Geneticist • Health Educator • Herpetologist • High School Teacher • Horticulturalist • Ichthyologist • Immunologist • Industrial Hygienist • Laboratory Manager • Mammalogist • Marine Biologist • Medical Illustrator • Medical Laboratory Technologist • Medical Librarian • Medical Scientist • Medical Writer • Microbiologist • Military Officer • Molecular Biologist • Molecular Biophysicist • Mycologist • Nanotechnologist • Naturalist • Neurologist • Ornithologist • Orthopaedic Technician • Osteopathic Physician • Paleontologist • Pest Control Technician • Pharmacist • Physiologist • Plant Geneticist • Project Assistant • Public Health Director • Quality Control Specialist • Registered Nurse • Regulatory Affairs Manager • Regulatory Affairs Specialist • Research Assistant • Sales Representative • Science Advisor • Science Writer • Sensory Scientist • Sexual Health Educator • Soil Conservationist • Soil Scientist • Sports Medicine Physician • Technical Writer • Toxicologist • University Professor • Veterinarian • Wastewater Treatment Engineer • Water Quality Analyst • Wildlife Biologist • Wildlife Manager • Zoologist, Zoologist, Marine Biologist, Microbiologist, Chemical Engineer, Urban/Regional Planner, Interior Designer, Psychiatrist, Environmental Scientist, Energy/Carbon Auditor, Environmental Engineer, Environmental/Public Health Officer, Health Promoter
---
Useful Links