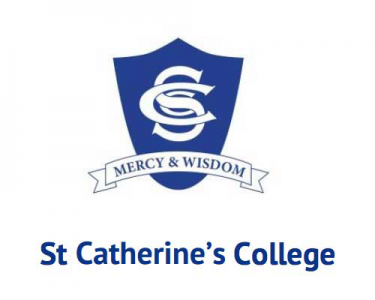 Year 9 Science
9SC
Course Description
Teacher in Charge: Ms J. Sharp
Recommended Prior Learning
Open Entry
---
OBJECTIVES:
Science is able to inform problem-solving and decision-making in many areas of life. Many of the major challenges and opportunities that confront our world need to be approached from a scientific perspective, taking into account social and ethical considerations. (Source: The New Zealand Curriculum)

By studying science, our students can:
•Develop an understanding of the world, built on current scientific theories
•Learn that science involves particular processes and ways of developing and organising knowledge and that these continue to evolve
•Use current scientific knowledge and skills for problem-solving and developing further knowledge
•Use scientific knowledge and skills to make informed decisions about how to communicate and apply ideas learnt in science, as they relate to their own lives and cultures and to the sustainability of the environment.
(The New Zealand Curriculum)

COURSE CONTENT:
The course covers a selection of objectives from the New Zealand Curriculum (Science learning area), from 'Living World', 'Physical World', 'Material World', and ' Planet Earth and Beyond'. The 'Nature of Science' strand is the overarching, unifying strand through which students learn what science is and how scientists work. They develop the skills, attitudes, and values to build a foundation for understanding the world.

The course is taught in four parts, one each term, with a student-directed element in each, where students make choices about what and how they will learn to help them solve a problem, design a solution or maybe earn a Science Badge.

The key competencies are integral to the teaching and learning, and students set their own personal goals and evaluate their progress at the start and end of each term.
---
Learning Areas:
---
Pathway
Career Pathways
Agricultural/Horticultural Scientist, Agricultural Technician, Agricultural/Horticultural Consultant, Air Force Airman/Airwoman, Air Force Officer, Aircraft Maintenance Engineer, Anaesthetic Technician, Animal Care Attendant, Veterinary Nurse, Zoologist, Chemist, Aquaculture Farmer, Author, Glazier, Microbiologist, Baker, Farmer/Farm Manager, Metal Worker, Phlebotomist, Brewer, Mechanical Engineer, Carpenter, Farm Assistant, Science Technician, Meteorologist, Medical Laboratory Scientist, Psychologist, Watchmaker and Repairer, Jeweller, Technical Writer, Dairy Farmer, Crop Farmer/Manager, Curator, Medical Imaging Technologist, Forensic Scientist, Electronics Trades Worker, Geologist, Environmental Scientist, Economist, Electrician, Energy and Chemical Plant Operator, Environmental Engineer, Ranger, Food Technologist, Professional Sportsperson, Forestry Scientist, Funeral Director/Embalmer, Gardener, Groundsperson, Hairdresser/Barber, Industrial Spray Painter, Insurance Adviser, Medical Laboratory Technician, Optometrist, Roading Construction Worker, Saw Doctor, Secondary School Teacher, Water/Wastewater Treatment Operator, Intelligence Officer
Equipment/Stationery
Own laptop is recommended.
---
Pathway Tags
A huge number of careers require or prefer you to have a grounding in science. Here are just a few: Biochemist, geophysicist, bio-technologist, forensic scientist, food technologist. medical physicist, meteorologist, zoologist, microbiologist, laboratory technician, marine biologist, geologist, chemist, science teacher...... But more than that, people who understand the basics of science are better equipped to go through life making good decisions about their health and nutrition, and about the health of their environment.
---
Useful Links