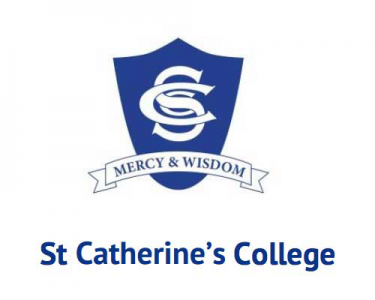 Year 10 Te Reo Māori
10MI
Course Description
Teacher in Charge: Ms M. MacIver
Recommended Prior Learning
To take the option of Te Reo Māori in Year 10, students will need to take Maori language at Year 9 (or by special arrangement with the teacher).
---
COURSE CONTENT:
Year 10 Māori incorporates aspects of Tikanga Māori such as karakia, waiata, powhiri and kapa haka in order to enhance the learning of the Māori language. This is a fun and interactive course where students will learn how to speak, write, sing and read Te Reo Māori to a competent level. This course prepares students for NCEA Level 1 Te Reo Māori.
Ms Chez O'Donnell will join St Catherine's College as Kaiako for 2022.
---
Learning Areas:
---
Pathway
Career Pathways
Animator/Digital Artist, Advertising Specialist, Survey Technician, Aeroplane Pilot, Agricultural Technician, Product Assembler, Art Director (Film, Television or Stage), Historian, Heavy Truck Driver, Artist, Artistic Director, Auctioneer, Collision Repair Technician, Automotive Electrician, Automotive Technician, Baker, Dancer, Bartender, Biomedical Engineer, Metal Worker, Tattoo Artist, Fabrication Engineer, Deckhand, Earthmoving Machine Operator, Bus Driver, Entertainer, Buyer, Surveyor, Clinical Physiologist, Caretaker, Midwife, Chef, Science Technician, Emergency Management Officer, Civil Engineer, Coachbuilder/Trimmer, Graphic Designer, Communications Professional, Conservator, Crane Operator, Make-up Artist, Curator, Customs Officer, Director (Film, Television, Radio or Stage), Visual Merchandiser, Electronics Trades Worker, Driller, Early Childhood Teacher, Geologist, Engineering Machinist, Exhibition and Collections Technician, Welder, Media Producer, Professional Sportsperson, Forklift Operator, Game Developer, Geophysicist, Hairdresser/Barber, Industrial Spray Painter, Kaiwhakaako Māori, Radiation Therapist, Printer, Recycler/Dismantler, Valuer
Equipment/Stationery
1 x 1B5 exercise book
1 x clear file
---
Pathway Tags
Performing Arts, Naturopath, Government Service, Police, Fire Service, Paramedic, Corrections Service, Social Work, Youth Worker, Kaiwhakaako, Historian, Interpreter, Solicitor, Judge, Entertainer, Public Relations, Health Promotion, Geologist, Game Developer, Nursing, Curator, Environmental Scientist, Doctor. Archivist, Counsellor, Zoologist, Radio Presenter, Health Services, Teacher, Audiologist
---
Related Videos
https://www.youtube.com/watch?v=https://www.youtube.com/embed/l1JXJrFUIIo?rel=0&showinfo=0
Useful Links